Blockchain & Crypto Press Release Distribution
Maximize Your Reach in the Crypto World with Our Top Blockchain Newswire and Crypto Press Release Distribution Network.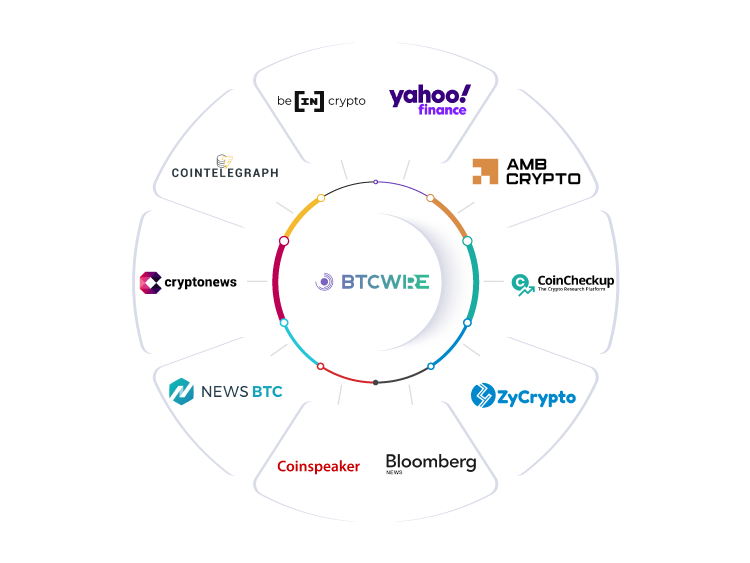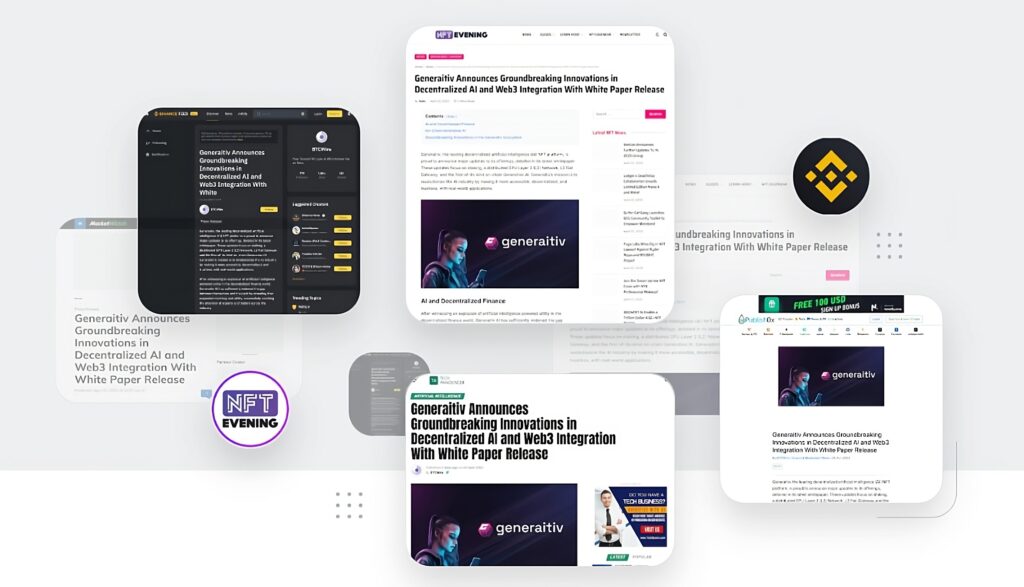 The Leader in Crypto Press Release Distribution Services
Our platform helps you maximize your reach in the exciting and rapidly-evolving world of web3 and cryptocurrency. With our expertly-curated crypto newswire and targeted crypto press release distribution, you can be sure that your latest developments, partnerships, and announcements will be seen by the right people at the right time. Join our network today and stay ahead of the curve in the crypto world!
Top Crypto Press Release Packages
Choose one of our crypto PR packages, designed to meet the unique needs of blockchain businesses. Our top crypto press release publications will increase your visibility and reach in the industry.
Choose the right package for you based on your budget and reach.
Submit your press release  and add your contact information.
We offer multiple cryptocurrency options for payment through Coinbase. 
We will send you a metric report with all the links and data for your coverage.
Used by Many Web3 projects and Marketing Agencies
Trusted Partners & Clients
We take pride in delivering exceptional crypto press releases services. Read on to see what some of our satisfied customers have to say about their experience with us
"If you need to get the most efficient PR services, reach out to BTCWire! We did and haven't regret it for one moment. Results are fabulous and personal approach for each request is something that we were always looking for"
"BTCWire helped us get our app noticed in the Web3 industry! Highly recommend their crypto PR distribution services. The detailed report we received gave us great insights."
"We've collaborated with BTCWire on many projects now for the reason that they do great work. They take an effective approach to curating and launching PR content."
"BTCWire's distribution services are top-notch! As a crypto marketing agency, it's cost-effective and easier for us to run all our clients' PR campaigns with them. Simply the best."
Check Out BTCWire's Top Blockchain Press Release Options
Our Crypto PR Distribution Network































Ready to Publish Your

Press Release

?
Boost your crypto brand's recognition and attract potential investors. Elevate your online presence and reach your target audience today.
- No Registration Required -